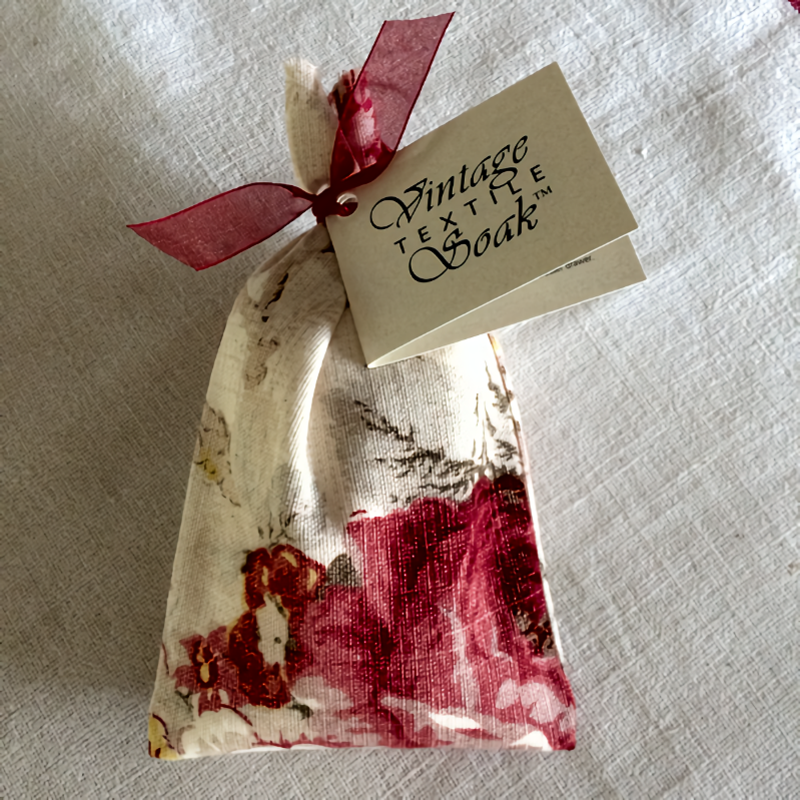  
Vintage Textile Soak™
Gives antique linens a second life!
Shipping by Media Mail
US orders containing ONLY books will be shipped by Media Mail with the excess postage refunded.
Thank you for your order!
We appreciate it.
Gives antique linens a second life! Removes yellowing and/or brown spots on quilts, quilt tops, christening gowns, wedding dresses and antique linens of all kinds caused by years of contact with the oils in wood after being stored in cedar chests, linen closets or dress drawers.
Check item for color fastness.
Mix ration of 3 TBSP Vintage Textile Soak to 1 gallon tepid water in container or washer.
Soak 4 to 24 hours or as needed.
Rinse thoroughly with cold water.
Dry naturally.
Results vary.
Keep away from children and pets.
Contains sodium perborate.
Available in two sizes: 1 oz. sample and 12 oz.
3 other products in the same category:
Reference: BP10021
Brand: Amodex® Products Inc.
Removes Sharpie®, grass, ink/dye, paint, grease/oil, coffee/tea, wine/berries, tomato and blood.
Reference: RIT-81907
Brand: Rit®
The essentials you need to create a world of tie-dye.
Reference: RIT-85857
Brand: Rit®
Revive your favorite faded jeans or re-color shirts.