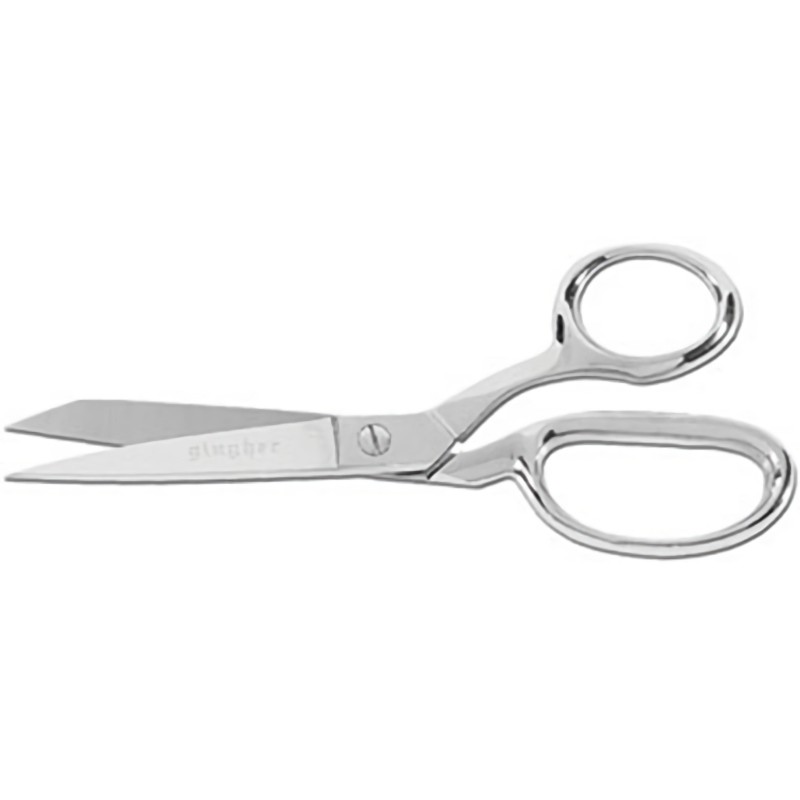  
Gingher® Knife Edge Bent Shears - 7"
Shipping by Media Mail
US orders containing ONLY books will be shipped by Media Mail with the excess postage refunded.
Thank you for your order!
We appreciate it.
7" long. Gingher Knife Edge Scissors and shears are ground with a very sharp edge and will cut through greater thicknesses of fabric than will other scissors and shears. Because of their extreme sharpness, they should be used with care. Always return them to the original box when not in use. Screw and lock-nut assembly allows easy tension adjustment. This product is hot drop-forged and double-plated chrome over nickel. Gingher is recognized as the premier line of cutting implements in sewing, crafts and needle arts.
Reference: v220090-1101
Brand: Gingher®
4" long with leather sheath.
Reference: v220710-1101
Brand: Gingher®
5" long with leather sheath.
16 other products in the same category: