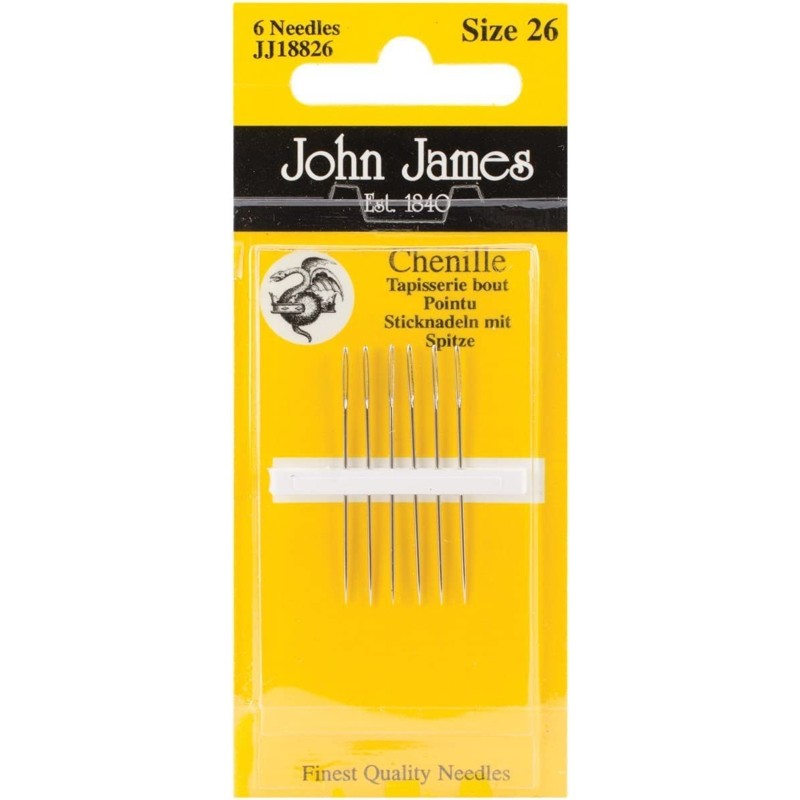  
John James Chenille Needles
Package contains John James chenille needles.
Shipping by Media Mail
US orders containing ONLY books will be shipped by Media Mail with the excess postage refunded.
Thank you for your order!
We appreciate it.
Reference: vJKD-8045
Brand: Jen Kingwell Designs
Jen Kingwell size 26 chenille needles are carefully crafted from high quality steel.
16 other products in the same category: