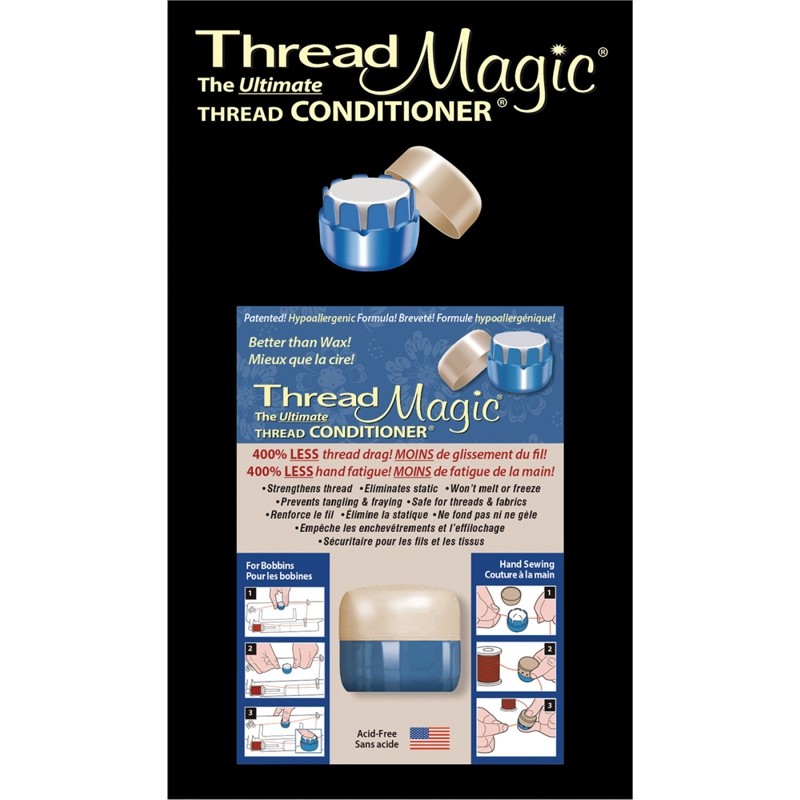  
Thread Magic - Round
The ultimate thread conditioner.
Shipping by Media Mail
US orders containing ONLY books will be shipped by Media Mail with the excess postage refunded.
Thank you for your order!
We appreciate it.
The ultimate thread conditioner. Better than wax! 400% less thread drag! 400% less hand fatigue! Strenghthens thread. Eliminates static. Prevents tangling and fraying. Won't melt or freeze. Safe for threads and fabrics. For bobbins and hand sewing. Acid free. Hypoallergenic formula!
Benefits:
Safe for all machines! Leaves no residue in machine or tension discs!
Machine runs smoother with less re-threading!
Easier to re-thread!
Less fraying. Easier to thread!
Less tangling!
Makes thread stronger for less breakage!
Clipping thread off the seam is much easier.
Less static means less tangling!
16 other products in the same category: