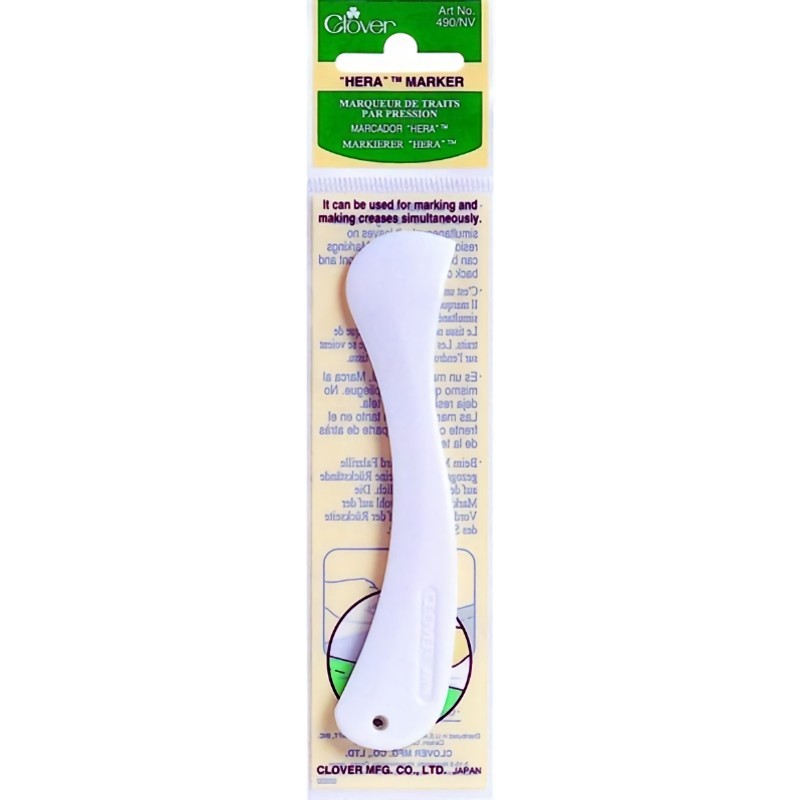  
Clover Hera Marker
This ideal marker marks and makes a crease simultaneously which can be seen on both the front and back of the fabric without leaving any residue.
Shipping by Media Mail
US orders containing ONLY books will be shipped by Media Mail with the excess postage refunded.
Thank you for your order!
We appreciate it.
Reference: v4002CVA
Brand: Clover
Useful for marking and creasing in patchwork, quilting and sewing applications.
16 other products in the same category: