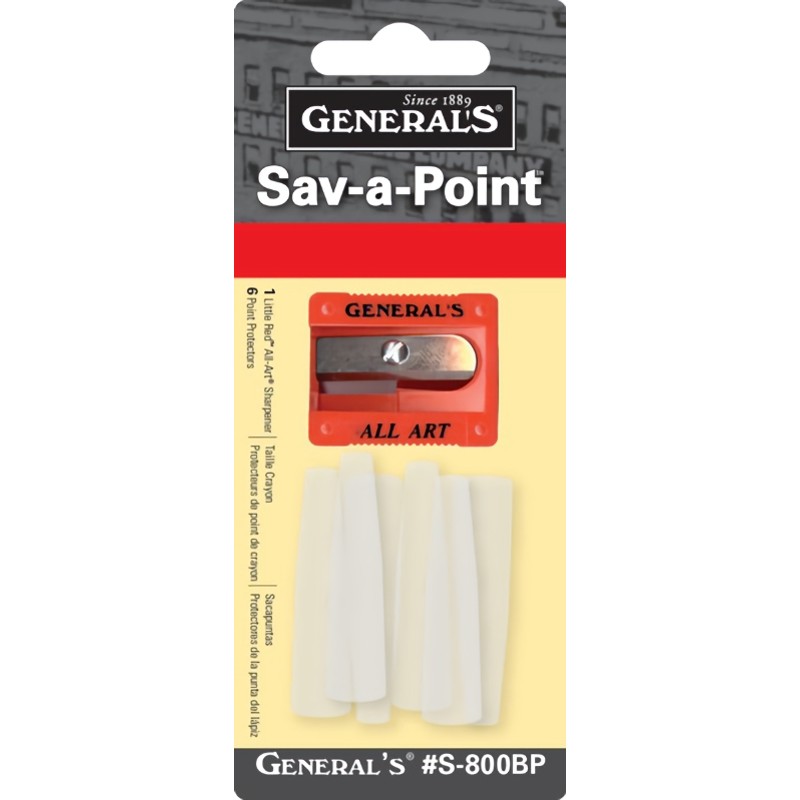  
General's® Sav-a-Point
Contains 6 point protectors and a pencil sharpener to keep pencils sharp.
Shipping by Media Mail
US orders containing ONLY books will be shipped by Media Mail with the excess postage refunded.
Thank you for your order!
We appreciate it.
Reference: 7189Z
Brand: General Pencil Company, Inc.
General's® double hole steel blade metal sharpener is ideal for: fine art, craft, graphic design and school pencils.
16 other products in the same category: