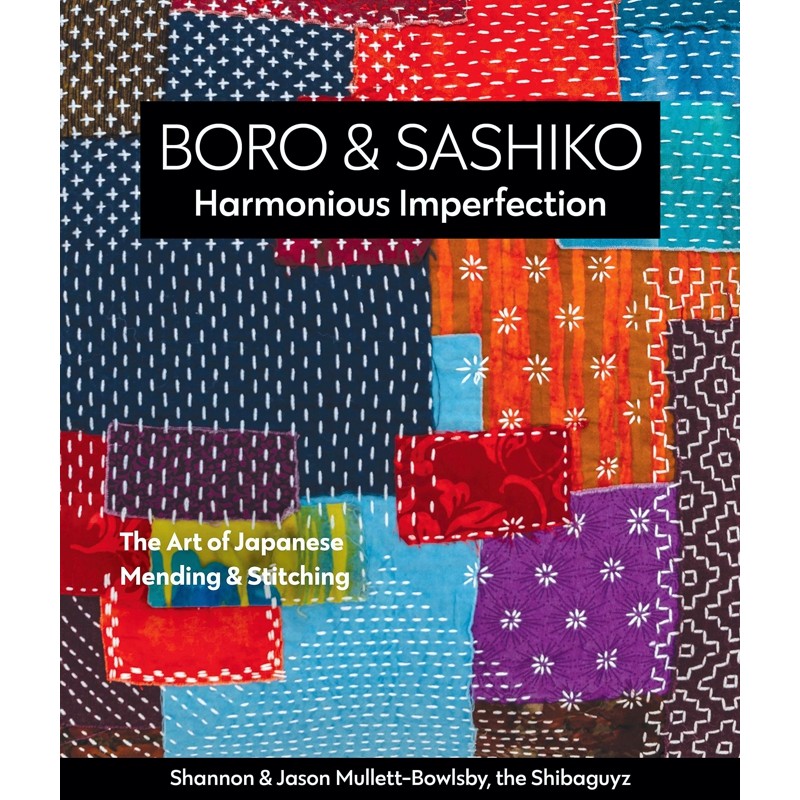  
Boro & Sashiko, Harmonious Imperfection
The art of Japanese mending and stitching.
Shipping by Media Mail
US orders containing ONLY books will be shipped by Media Mail with the excess postage refunded.
Thank you for your order!
We appreciate it.
Book by Shannon and Jason Mullett-Bowlsby, the Shibaguyz - The art of Japanese mending and stitching.
Fall in love with boro and sashiko stitching.
Hand sew 30+ authentic sashiko patterns with best-selling authors, the Shibaguyz.
Re-create the traditional art of boro (mending textiles) with 9 useful projects from jackets and bags to home decor.
Read stitch charts, mark fabrics, and thread your needle with tips from the pros.
Reference: vT15743
Brand: Tuttle Publishing
Visible repairs for the perfectly imperfect things we love!
Reference: v20446
Brand: C&T Publishing
Twenty-seven designs. Tips and tricks for successful stitching. Handy pocket guide.
16 other products in the same category: