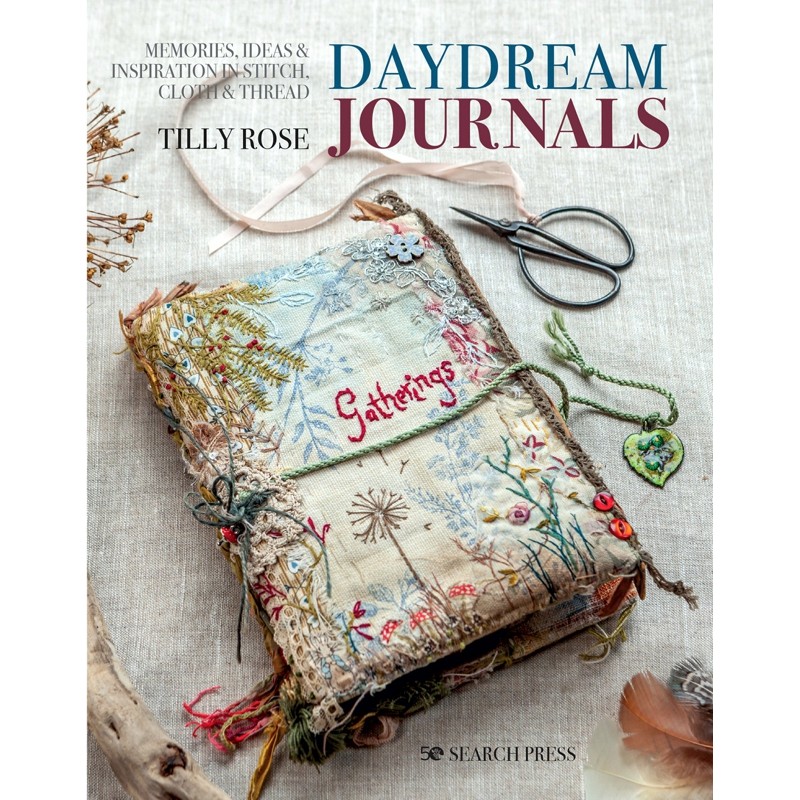  
Daydream Journals
Memories, ideas and inspiration in stitch, cloth and thread.
Shipping by Media Mail
US orders containing ONLY books will be shipped by Media Mail with the excess postage refunded.
Thank you for your order!
We appreciate it.
Book by Tilly Rose - Memories, ideas and inspiration in stitch, cloth and thread.
Talented textile artist Tilly Rose shows you how to create beautiful journals to record your precious thoughts, ideas, daydreams and memories through painting, writing and stitch.
Explore an array of techniques that includes adding delicate shades of color to paper and fabric using flowers and fruit, as well as layering, collage, patchwork, applique, hand and free motion machine embroidery. 
Artfully combine natural materials, vintage threads, fabrics and handmade papers to make eight gorgeous slow-stitched creations, including cloth covers for paper journals, a portable sewing kit for weekend journaling, a stunning scroll diary and a delightful jar of smiles.
With clear, step-by-step instructions and photographs, this inspiring book is a treasure trove of techniques and ideas for lovers of textile art, stitching and journaling.
Reference: vSP1565-3
Brand: Search Press
Telling a story through cloth and thread.
16 other products in the same category: