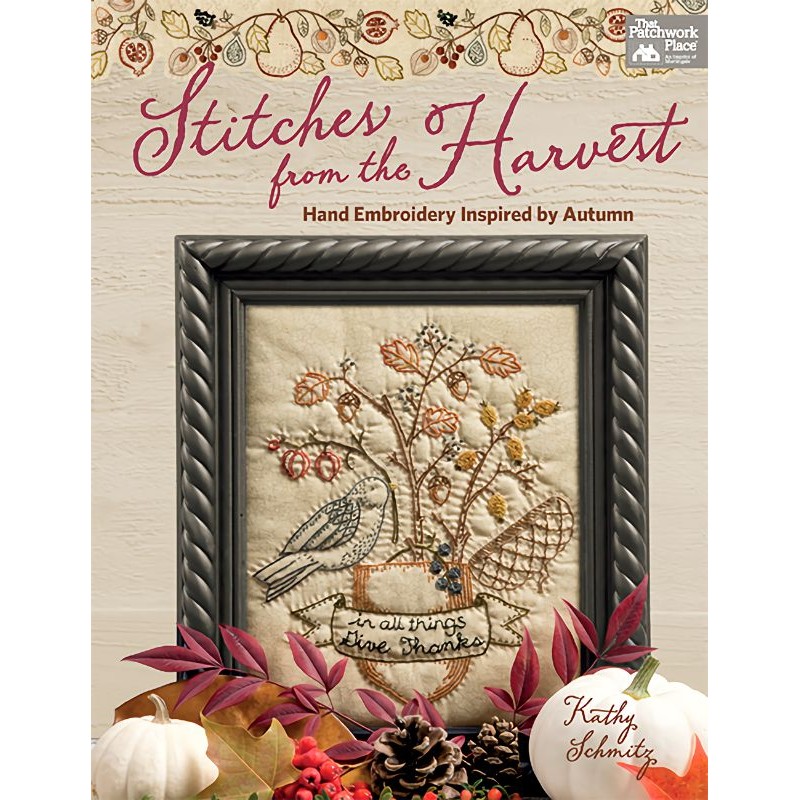  
Stitches from the Harvest
Hand embroidery inspired by nature.
Shipping by Media Mail
US orders containing ONLY books will be shipped by Media Mail with the excess postage refunded.
Thank you for your order!
We appreciate it.
Book by Kathy Schmitz - Hand embroidery inspired by autumn.
Fifteen all-new embroidery projects await your needle and thread, each inspired by the warm colors and welcoming textures of autumn. Stitch jaunty squirrels, whimsical birds, and a bevy of fall fruit and leaves to bedeck elegant little projects, including a pillow, tote bag, table runner, needle book, pincushion, and more. Clear instructions, helpful tips, and beautiful original artwork make Stitches from the Harvest a source of inspiration you'll turn to again and again.
16 other products in the same category: